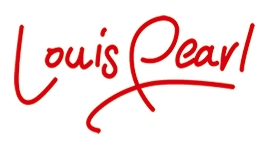 Bubble art, tricks,
science and fun.
Louis Pearl is one of the world's leading bubble-ologists.  He began in 1980
by making, demonstrating, and selling a toy called the Bubble Trumpet
on a street corner in Berkeley, California. Eventually his toy company
had 147 products with international manufacturing and distribution,
but Louis found that he preferred playing with the toys over
selling them. He sold Tangent Toys in 2002. Since then
he has been touring the world, performing
hundreds of shows every year.
About Louis
Louis Pearl has been thrilling audiences around the world for nearly 30 years with the art, magic, science and fun of bubbles. An Edinburgh Fringe Festival favorite, he has sold out every year since 2007. Louis explores the breath-taking dynamics of bubbles, combining comedy and artistry with audience participation and enough spellbinding bubble tricks to keep everyone mesmerized.
From square bubbles, bubbles inside bubbles, fog-filled bubbles, giant bubbles, bubble volcanoes, tornadoes and trampolines to people inside bubbles, the Amazing Bubble Man conjures shrieks of laughter and gasps of amazement from all ages.
"This show celebrates the great but simple joy of bubbles and the ease with which they charm both young and old, producing gasps of glee from all."
"My four year old laughed hysterically throughout the entire show."
"Louis Pearl makes wonderful things happen with airborne orbs of soap."
"If his bubbles don't get you, his witty asides will…"